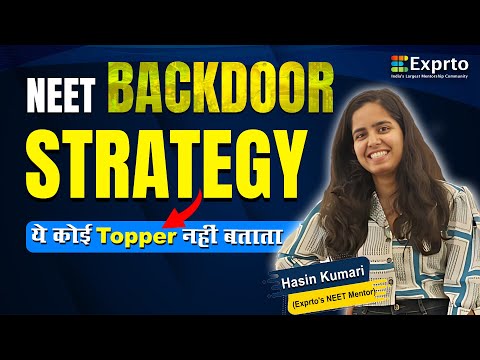 Cracking the National Eligibility cum Entrance Test (NEET) on your first attempt is a dream for every aspiring medical student. With the right guidance, strategies, and preparation, you can make this dream a reality. In this blog, we will explore essential tips and resources to help you achieve success in NEET 2024. We've got you covered from EPortals and mock tests to study materials and mentorship programs.
1. Find the Right EPortal for NEET Exam:
An ePortal dedicated to NEET preparation can be your go-to resource throughout your journey. These platforms offer comprehensive study materials, video lectures, practice questions, and more. Look for portals that provide well-structured courses, up-to-date content, and interactive features to enhance your learning experience.
2. NEET Tips and Guidance:
Expert guidance can play a crucial role in your NEET preparation. Seek advice from qualified mentors, teachers, or successful NEET candidates who can share their insights and strategies. They can provide valuable tips on time management, subject prioritization, and tackling challenging sections. Their guidance will keep you on the right track and boost your confidence.
3. NEET Strategies:
Developing effective strategies is key to cracking NEET. Create a study plan that allocates ample time for each subject, giving priority to weaker areas. Emphasize conceptual understanding and problem-solving skills. Regularly revise important topics and solve previous years' question papers to familiarize yourself with the exam pattern and gain confidence.
4. Enroll in a NEET Mentorship Program:
Consider joining a NEET mentorship program to receive personalized guidance from experienced mentors. These programs provide one-on-one support, assess your strengths and weaknesses, and offer tailored study plans. A mentor can offer valuable insights, motivate you during challenging times, and help you stay focused on your goals.
5. Mock Tests for NEET:
Mock tests are invaluable in preparing for NEET. They simulate the actual exam environment and help you assess your performance. Take regular mock tests to identify areas that need improvement, manage time effectively, and build exam temperament. Analyze your performance, review incorrect answers, and work on weak areas to enhance your overall score.
6. Study Material for NEET 2024:
Choosing the right study material is crucial for NEET preparation. Look for comprehensive textbooks and reference books recommended by experts. Opt for materials that cover the entire syllabus, provide clear explanations, and include practice questions. Make use of online resources, including video lectures and interactive tutorials, to supplement your learning.
7. Best Books for NEET Exam:
While there are numerous books available for NEET preparation, some highly recommended ones include "NCERT Biology" for a strong foundation, "Concepts of Physics" by HC Verma for physics, and "Organic Chemistry" by Morrison and Boyd for chemistry. Additionally, solving previous years' question papers and using practice books specifically designed for NEET can enhance your preparation.
Top Exams
Important Links