"Discover How to Beat Exam Anxiety and Unlock Your True Potential"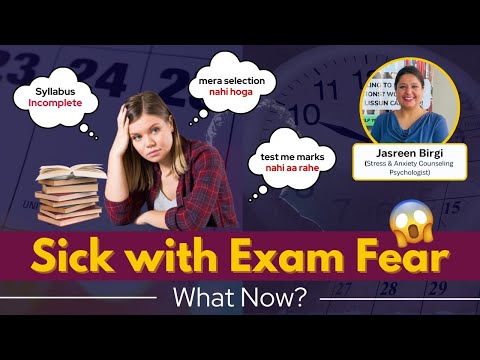 In this video, we're going to talk about how to overcome exam anxiety and unlock your true potential!
Exam anxiety is a common problem that students experience. It can be incredibly debilitating, and can prevent you from performing at your best in exams. In this video, we're going to discuss some strategies for overcoming exam anxiety and achieving success.
So if you're struggling with exam anxiety, or just want to perform at your best in exams, watch this video and learn about the best ways to overcome this fear. You won't regret it!

𝐀𝐛𝐨𝐮𝐭 𝐭𝐡𝐞 𝐌𝐞𝐧𝐭𝐨𝐫 𝐢𝐧 𝐭𝐡𝐞 𝐕𝐢𝐝𝐞𝐨:
Name: Jasreen Birgi
Specialization: Stress & Anxiety
About: Counseling Psychologist with 6+ years of experience
Profile: She is a counseling psychologist with extensive experience working with children of different age groups and young adults. Through her empathic listening and eclectic approach she provides counseling to individuals and assists them in leading an independent and confident life.